Online payments have become an expected norm in our digital world, and it is no longer a nice-to-have feature. According to a PayPal Government Research Study,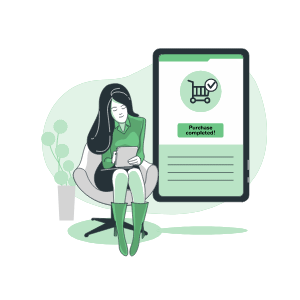 93% of citizens believe governments should offer online payments, and 88% would pay online if their government provided the service.
82% say paying bills online would make their lives easier.
78% feel they would help make their city more efficient.
75%

would likely pay their bills sooner if they could pay them electronically

67% worry about losing payments through the mail.
So, your citizens demand Online Payments. How does this help you?
With most citizens wanting to pay online and willing to pay as soon as possible, your Accounts Receivable Aging and your Cash Conversion Cycle will decrease. This means less time spent chasing down late payments.
With the convenience of paying online coupled with an autopay feature, the predictability and consistency of cash inflows will improve.
Your administrative costs of processing check and cash payments and calling upon people to make late payments will decrease. According to the Payments Journal, cash and checks cost an organization 7.1 cents for every dollar received; whereas, online payments carry an administrative processing cost of 5 cents for every dollar received. That is a 30% reduction in administrative costs processing payments. With SimpleCity integration and modules like Receipt Management paired with FrontDesk, gWorks' software streamlines processing even more, and you would likely see additional administrative costs savings.
With gWorks' FrontDesk, you can provide Online Payments for your community. The public can pay various government-related bills online, such as utilities and fees, and Government Users will be able to retrieve these transactions and settlements through FrontDesk. If you're a SimpleCity Fund Accounting & Utility Billing user, you'll simply sync these transactions from FrontDesk into your SimpleCity software.
Online Payments will be mobile-friendly for the public, and they can pay bills individually or in bulk with a credit card, debit card, or ACH. They can also set up autopay and conveniently receive their statements through email or SMS text.
Your public gets a much better and easier experience paying city bills. You save time, money, and the stress endured from processing and chasing payments. You also signal to your public and create pride that your city is committed to providing modern, convenient tools to build a stronger community and a smarter government!