Hometown pride is everyone's business. Our downtown, our streets, our lawns, our parades, our parks, and on and on communicates to the world who we are as a community. It shows what we stand for, that we're a welcoming place for a family and business. Hometown pride has a direct correlation to city vibrancy, growth, and sustainability.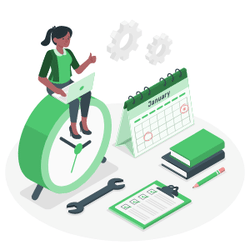 Modern, cloud-based technology is enabling hometown pride more easily and more conveniently. It strengthens the connection between citizens and government, and it bands everyone together — we build our town together or we don't.
Citizen Request (311) is this modern, cloud-based technology. With a few clicks of a mouse or taps on a smartphone, citizens and government officials can log, track, and remedy issues quickly. They can do this anywhere and anytime. Gone are people calling in or walking in to make requests or report issues of need.
What can someone report or request? Anything that matters to your community: potholes, downed tree limbs or power lines, water main breaks, and more. It's a way for your citizens to become an extension of your staff's eyes and ears and unify a community effort to build hometown pride.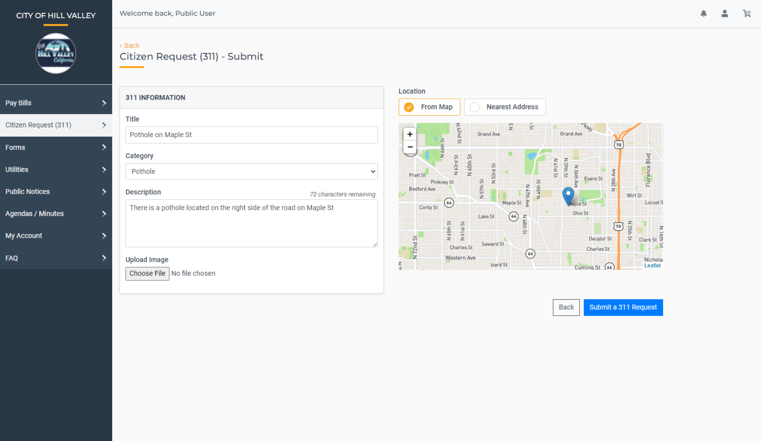 What are other benefits for Citizen Request (311)?
Convenience.
Improved customer service channel for citizens while reducing phone calls and walk-ins.
Improved responsiveness to needs within your community.
Higher active engagement of citizens to do their part in keeping a beautiful community.
Higher public satisfaction and perception of government.
Simplification of your workflow into an easy-to-manage queue.
Reduction or removal of manual documentation processes and paperwork. Requests are stored digitally and easily accessed.
Imagine the positive feelings that you and your citizens would enjoy with FrontDesk.