See What Employees Can Access!
Direct Deposit is a safe and secure payment that ensures employees get their pay quickly and securely. Employees demand convenience and access to modern solutions, and offering Direct Deposit is just one way to give it to them. More than 94% of employees in the United States receive pay through direct deposit (source). In addition to appreciating the safety and security of direct deposit, 72% of employees say it helps them better manage their finances and 73% say it helps them pay their bills on time (source).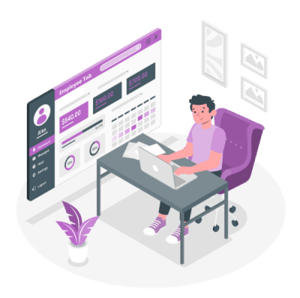 Direct Deposit functionality is included with the new Payroll Cloud at no additional cost. 37% of employees who don't use direct deposit report that it's because employers don't give them the option. Those who get paid by cash or check report less satisfaction with their employer's payroll options (source). Make sure your employees have access to all the great benefits Direct Deposit offers:
Convenience
Saves time for both employees and the Payroll Administrators who would otherwise have to print and distribute paper checks. Some states, like Iowa, even allow employers to make Direct Deposit mandatory!
Safe - no need to worry about lost or stolen checks.
Reliable - money is in the bank the morning of payday.
Employees get paid when they're sick, out of town, or unable to come into the office.
The HR Hub also offers other benefits for your employees. In addition to Direct Deposit, they'll have have access to electronic paystubs and W2s through their Employee Portal. They'll even get email alerts when their paystubs are ready to view.

With the TimeTracker, you're also providing online access to time off requests, managing leave balances, and online timesheets for your hourly employees.

Increase staff satisfaction by giving your employees a better, more modern experience each time they get paid with HR Hub, featuring Payroll and TimeTracker.