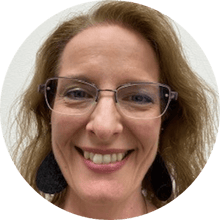 Deb Manross
Deputy City Clerk/Utility Billing Clerk
City of Denver, IA
The Challenge
Like many small cities, Deb and her staff used paper and Google Docs for their registration forms and permits. Associated payments were then handled by phone, email, or in person, with each payment received needing to be entered manually. Due to the many separate pieces involved in this process, Deb and her team were also manually tracking and chasing down missing payments. These activities required precious hours that staff could be using to tackle other, more productive work.
The gWorks Solution
Soon after the City of Denver, IA added FrontDesk from gWorks, Deb used the Forms Builder to make their Parks & Recreation Registration forms available online. Now their public users can access, fill out and submit the registration forms, along with the associated payment, online, anytime and from anywhere. The form submissions are then received and stored in FrontDesk where they can be accessed by Deb and her team whenever needed.
The Benefit
Since transitioning their Parks & Recreation paper forms to online forms with FrontDesk, they have received roughly 320 registrations, and Deb and her staff have saved nearly 7 hours previously spent receiving and entering registration payments!

They have since created additional forms for Camping, Park Shelter and Community Room Reservations, Tree Service and Tree Disposal Permits, Peddler's Permits, an Erosion/Sedimentation Application, among others. When asked about using FrontDesk for their online registrations and permit applications, here is what Deb had to say!
"The forms in FrontDesk are a time saver for us and they don't take very long to design! It was probably about half an hour for each, and it was easy to copy forms and change their design. One of the benefits of having our forms in FrontDesk is getting all the requested information. We can make certain items required on each form so we are not relying on our memory to ask about all the information we need. Also, not having multiple people come in to make payments means less traffic and interruptions in City Hall, fewer payments to record manually in Receipt Management, and less time spent tracking down payments. Plus, it saves our citizens about half an hour of their time by not having to pick up or drop off registration forms!"
Here are some examples of the forms Deb has created using FrontDesk!
Park Shelter Reservation Setup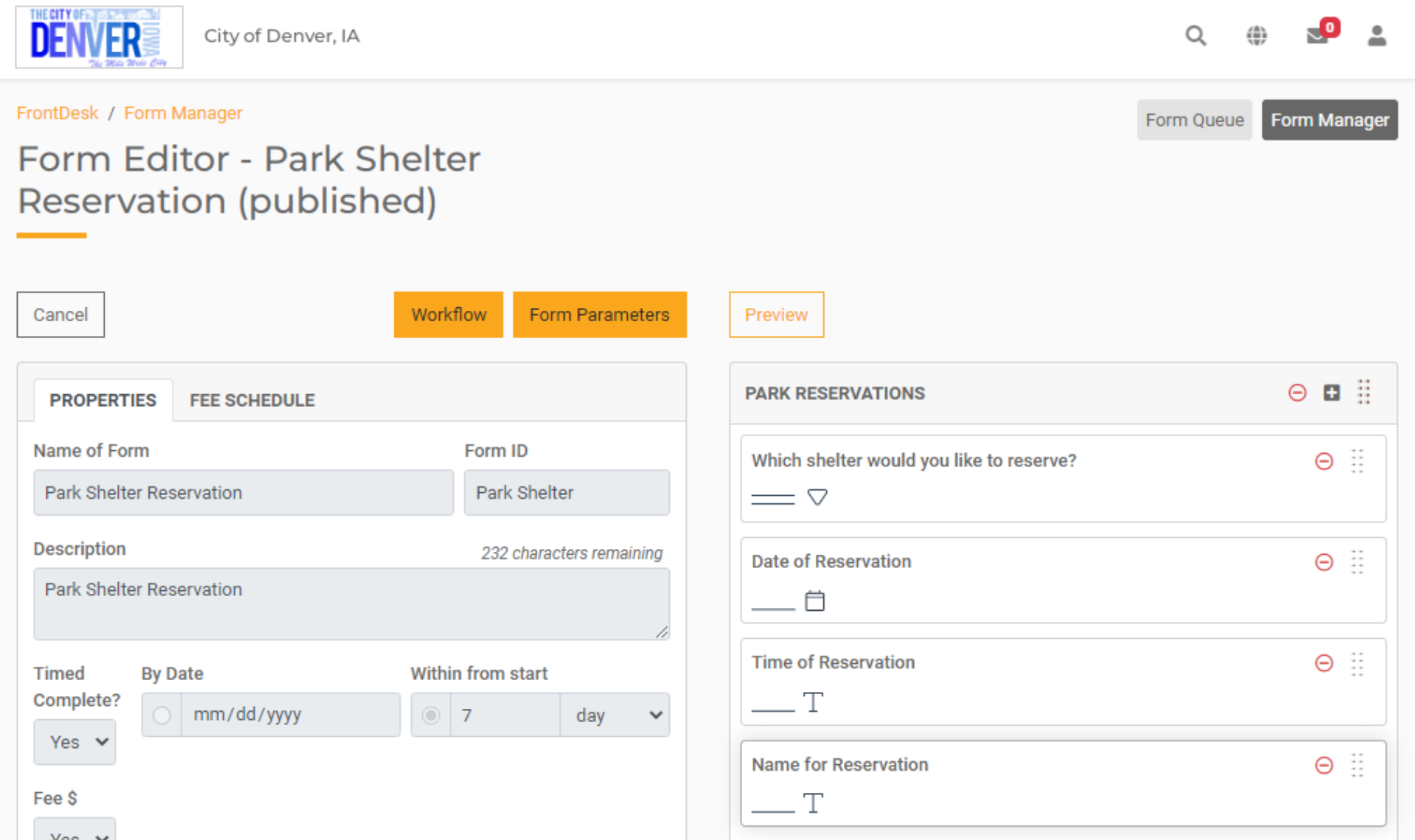 Solicitation Permit Setup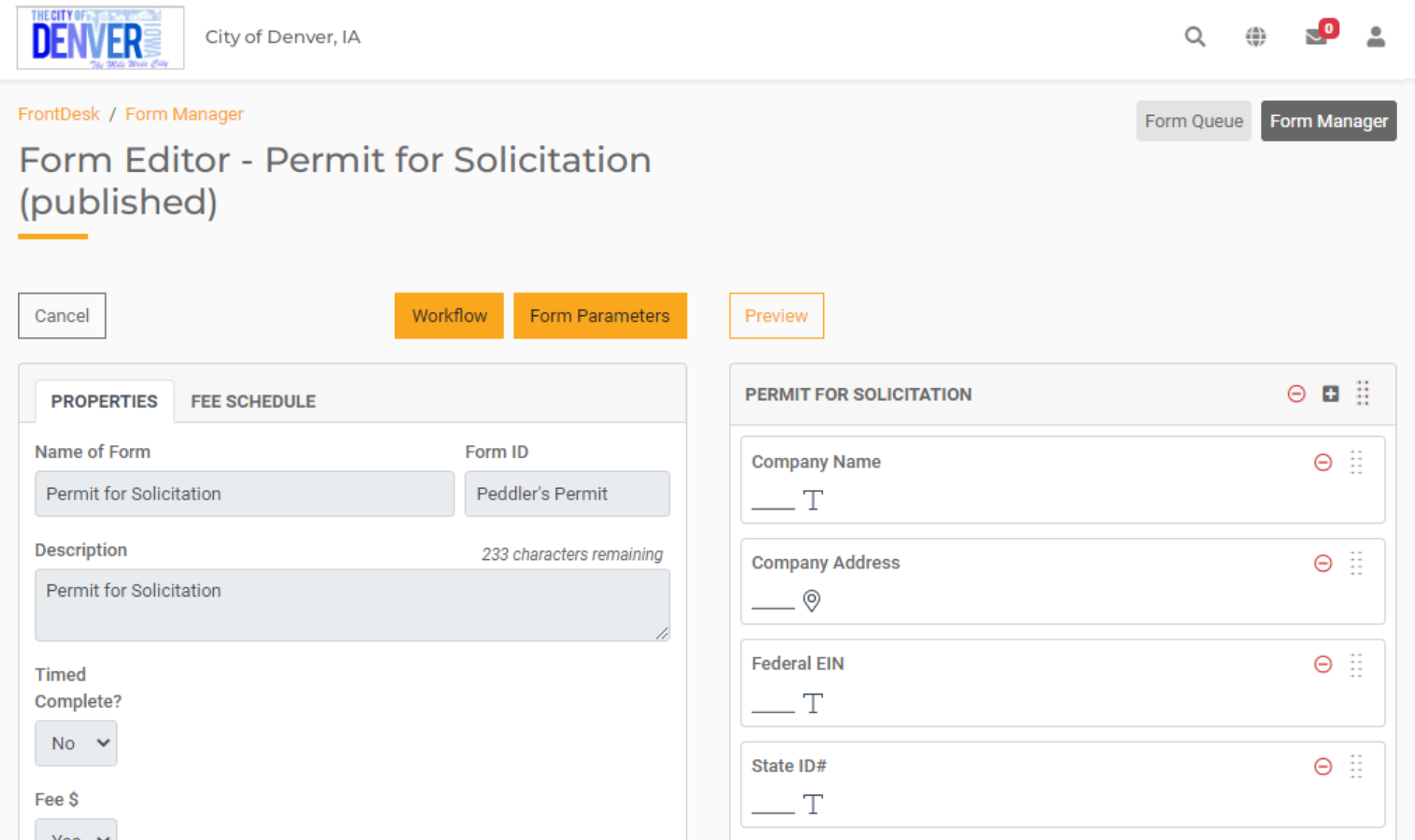 Traveling Softball Parks & Recreation Form Setup